Be confident all abnormalities have been identified with our dental radiology reports. Every scan is reviewed in its entirety for potential pathology, regardless of why it was sent in. You'll receive a full report that includes any significant findings along with supporting images. 
To view a sample report, click here.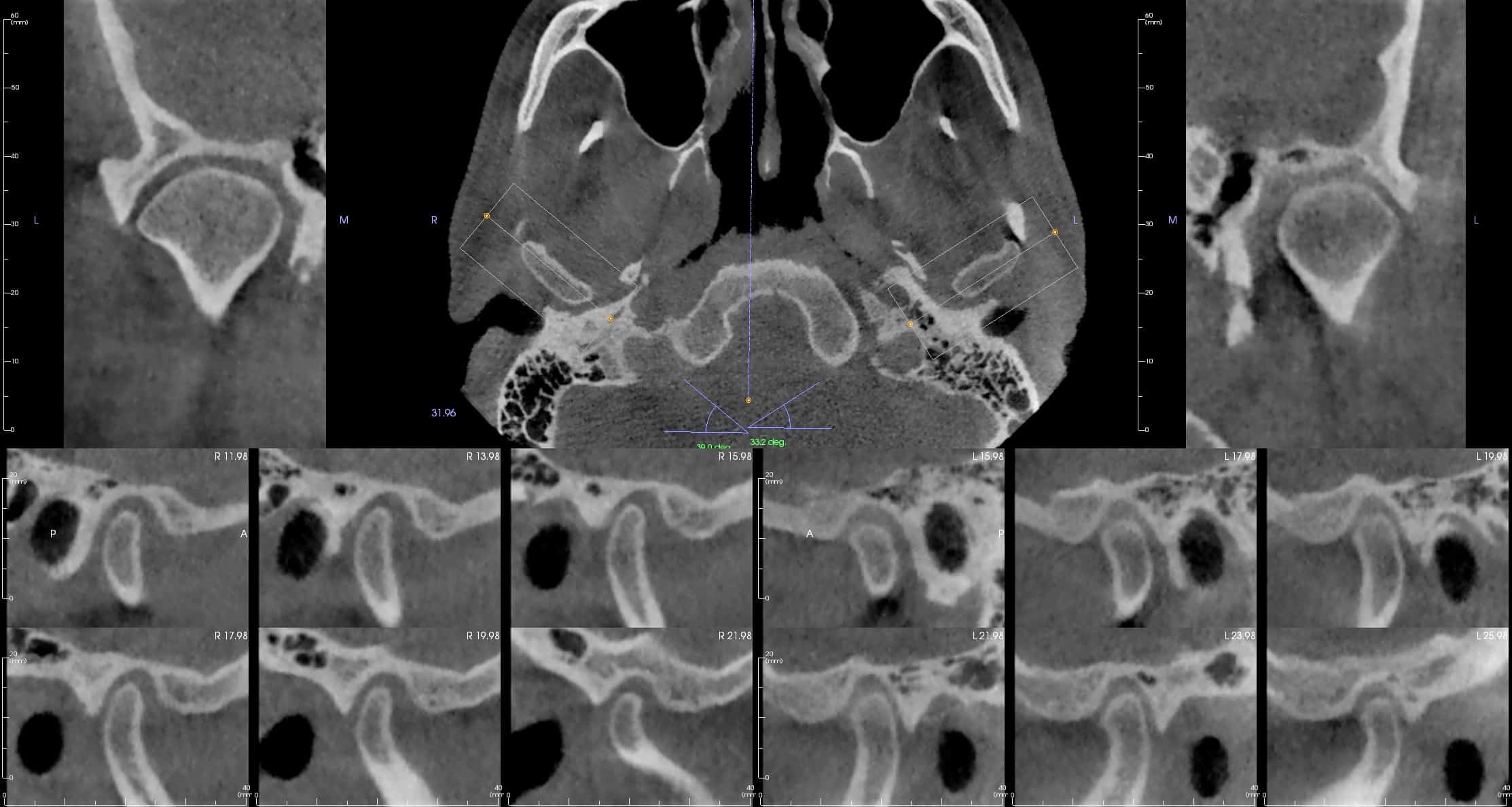 Retruded condylar position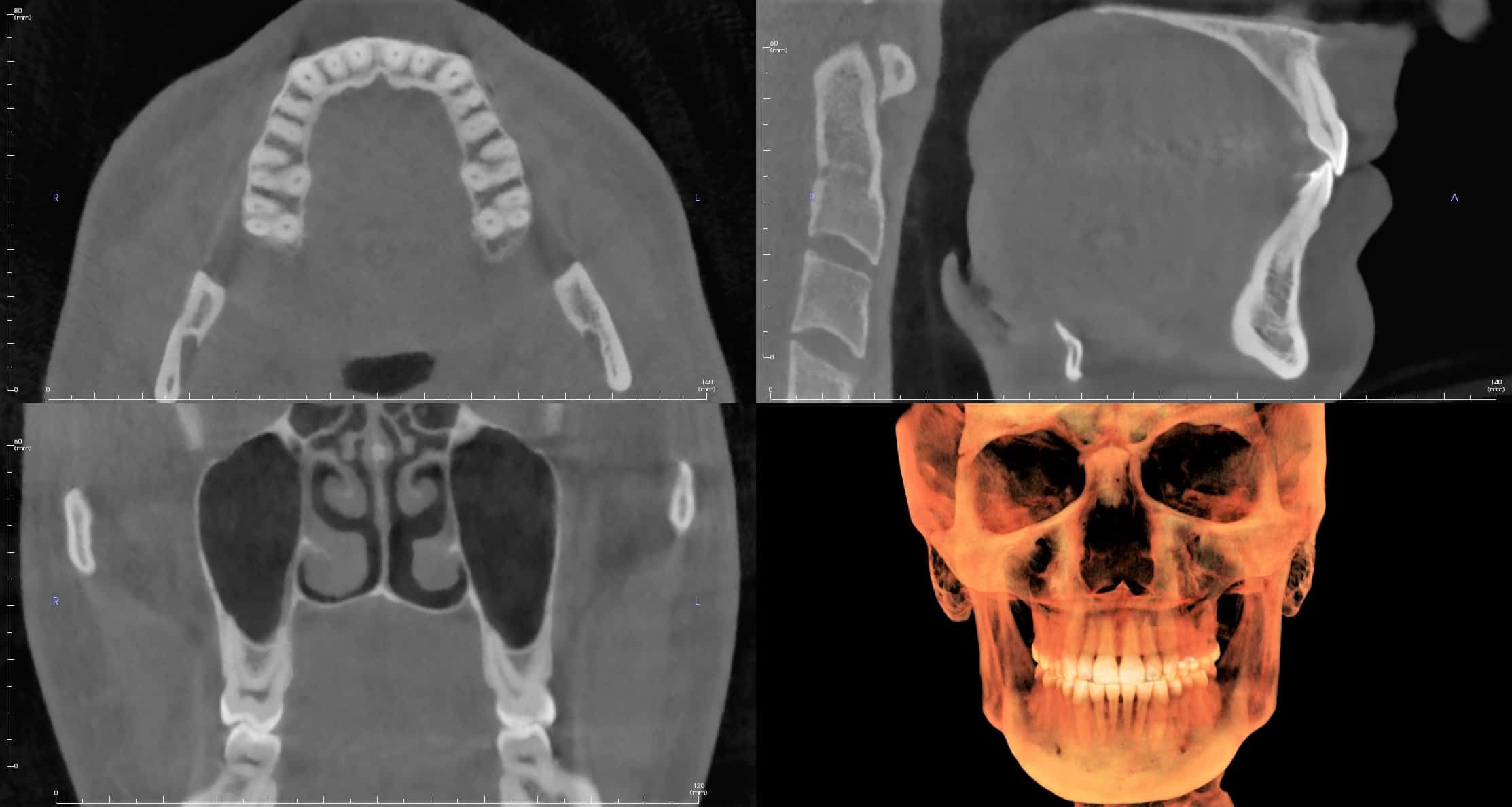 Early evidence of apical pathology
After registering your practice here, use the portal to upload CBCT scans, panoramics, and other imaging that you wish to be reviewed.
Add patient information and relevant clinical notes to ensure the radiology report reflects your needs and concerns.
Once your radiographs have been submitted, our radiologists will review the case.  Our typical turnaround time is 2-3 business days.
When a case is completed, you will receive an email notification indicating that the report and images are available on the portal.
Need more instructions? Check out our guide below:
CBCT
$100
Comparison +$50
Rush +$35
CBCT (Bulk)
$100

$90
Comparison +$50
Rush +$35
Turnaround time:
2-3 business days
If a report is needed by the end of the next business day, a rush service is available for an additional $35.
All 3D imaging services include:
A radiology report and image report which include a comprehensive analysis of all relevant findings

A full review of all submitted scan, regardless of volume size

Measurements for two implant sites (

$25/additional site)

The ability to share the case and report with patients and other doctors
2D images services include:
A radiology report focusing on the primary indication with evaluation of

any other significant finding

Annotated images may be added for clarification on findings
After your case is complete, you will receive a notification email. You can finding your report by logging in to radiodontics.ambrahealth.com.
When you submit your first case, an online invoice will be sent to your account email at the end of the month. 
If your office chooses to pay the invoice online, we will save your payment information to bill automatically at the end of each month a case is submitted. Mailed physical checks are also accepted.
Offices who send 15+ cases/month are eligible for special bulk discount on each case. Please email us at info@radiodontics.com or call us at (424) 226-2174 to get your practice set up!
For patients requiring more specialized care, doctors can request to have their patient's case reviewed by an orthodontist who is a diplomate of the American Board of Orthodontics and the American Board of Dental Sleep Medicine. With this service, you'll receive a report outlining the following:
Specific findings related to transverse, vertical, and anterior/posterior skeletal relationships  

Functional anatomic findings secondary to muscle parafunction and potential airway obstruction

Orthodontic/orthopedic recommendations along with a customized treatment plan
This service can be added on to any radiology report for a large FOV CBCT scan (capturing both jaws and the skull base, approx. 16x13cm FOV) for an additional $380. Please included standard orthodontic facial and intraoral photographs if you have them, as well as any other relevant diagnostic information, such as sleep study. You can email us at info@radiodontics with any questions.
To see a sample report, click here.